While it is critical for businesses and marketers to be aware of changing trends, there is a very real danger of being blind to what is now. I am going to try and provide a couple of detailed examples of how, by looking solely to the future, businesses are missing current marketing opportunities.
Demographic Blindness:
If you listen to the media and read the preponderance of articles about demographics, you would be convinced that the world is soon to be taken over by millennials – NOT TRUE.
While millennials may be the first adopters of cutting edge technology and the latest entries into the workforce, their economic power borders on insignificant. The fact is: Baby Boomers maintain the greatest economic power of any generation and that won't change any time soon. This idea of millennials taking over also ignores the reality of Gen-X vs. Gen-Y. Here's some facts about Baby Boomers: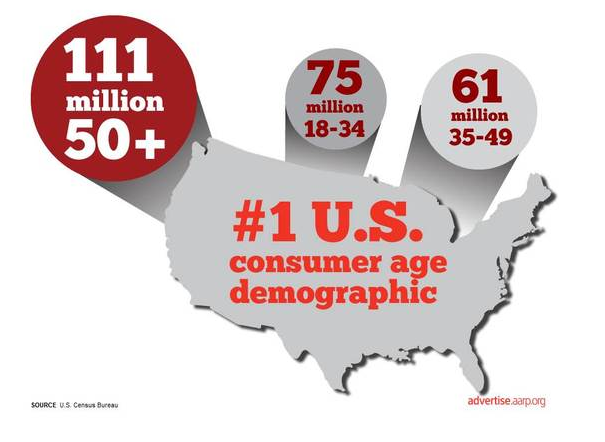 SOURCE: http://www.huffingtonpost.com/mark-bradbury/the-7-incredible-facts-about-boomers-spending_b_6815876.html

Media Blindness:
Media choices have grown exponentially and media usage is constantly fluctuating. Again, if you follow all the media-hype you would believe radio is dead, television is dying and they're following the disappearance of Yellow Pages – NOT TRUE.
While there is no question that newer media and choices have diluted the power of both, television and radio, they still remain extremely powerful mediums. Broadcast radio still greatly out delivers Pandora, Satellite Radio and other digital entertainment. If you question the power of television, look at the most powerful digital media currently: Facebook. Facebook is currently using TV to brand their product and to introduce LIVE video. If digital was all that remained and had displaced broadcast so greatly, why would they do that? In addition, Baby Boomers are the fastest growing users of digital media, but that doesn't mean that broadcast is going to disappear any time soon.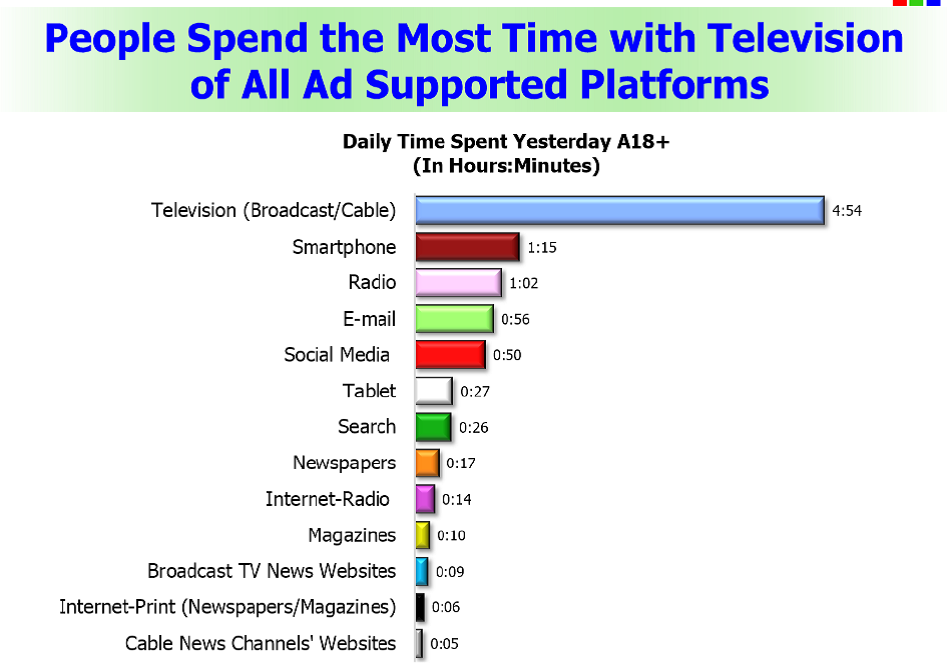 SOURCE: National online survey conducted by GfK [Gesellschaft für Konsumforschung] (Society for Consumer Research) in Spring of 2016

Data Driven Blindness:
There's no doubt that marketers and businesses have an incredible wealth of data about their potential customers, their existing customers and the media consumption and habits of both. But as our most recent election demonstrated, all of these things can fail to see the truth about what your market or customers are really thinking and/or wanting. Numbers aren't people, they're just numbers. If more of the pollsters and prognosticators had spent time having real conversations with a broad section of people throughout the swing states and other areas, they may have more readily identified what the now was in political receptions.
Plus, while digital media/social media was flooded with articles, videos and opinions regarding the election, television was used to drive home those 1 or 2 main messages to mass audiences with great frequency - you can't do that effectively elsewhere!
So my suggestion for marketers and businesses is to consider keeping a clear focus on what is the current market and opportunities are, while still allowing time and energy to be focused on what the future markets might be. The key is to go strongly after what is now – this will yield more revenue growth, which will ensure you will have the resources to pursue future opportunities.
Live in the Now and Look to the Future.