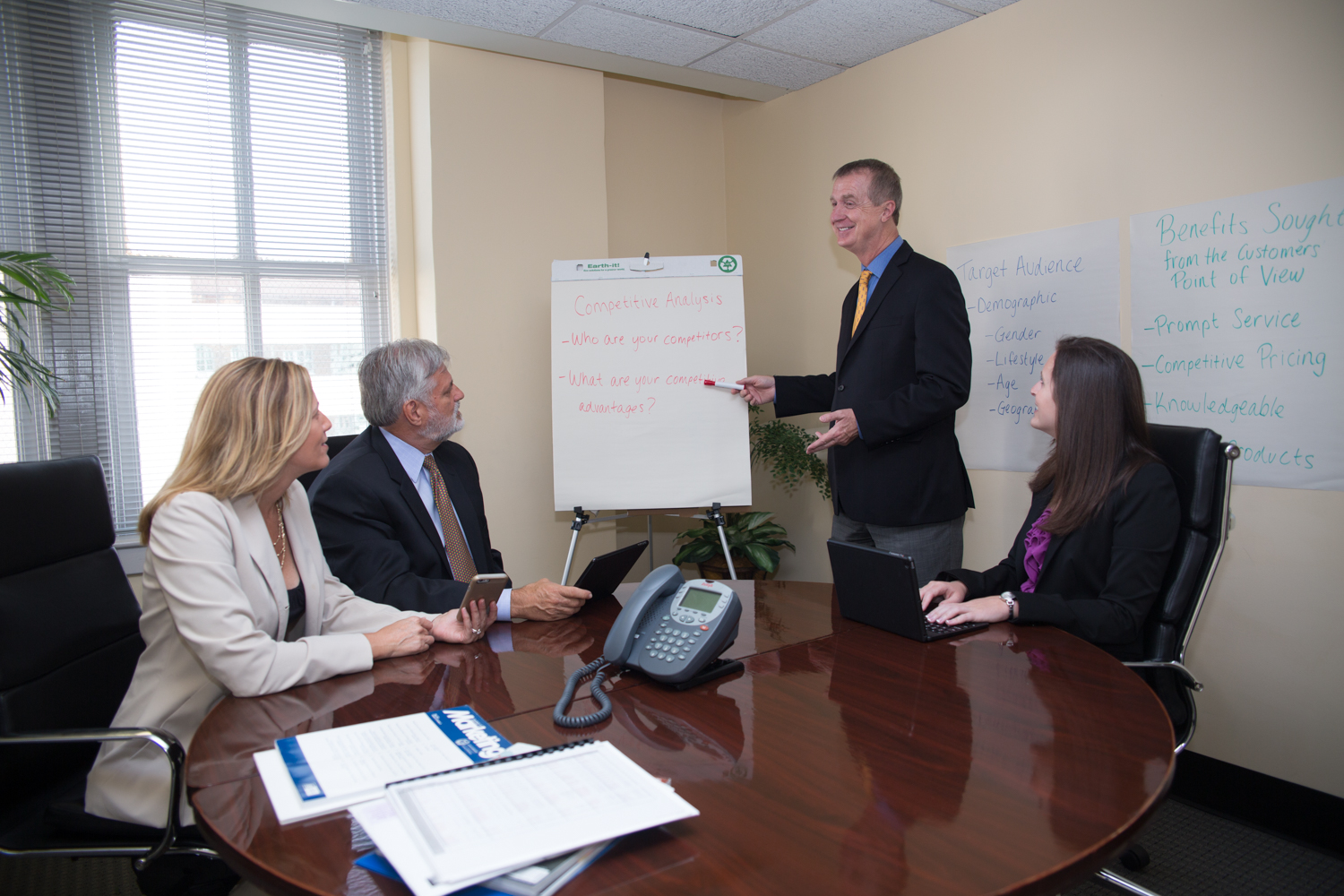 "Marketing's job is never done. It's about perpetual motion. We must continue to innovate every day." --Beth Comstock
Who We Are
CFMG is a team of marketing experts who are proficient in all facets of marketing including broadcast media, digital media, social media, customer satisfaction, marketing research, market analysis, competitive analysis, and a host of other related marketing disciplines. Every team member, in addition to extensive marketing experience, has a passion for helping businesses develop and maintain a "customer focused" marketing approach. We provide our clients with a customer focused strategy which is based exclusively on the unique goals and objectives of our clients. We do not house or sell any specific services or client solutions (graphic artists, broadcast producers, copywriters, public relations administrators, etc.), but rather provide the necessary expertise and media know-how to ensure that you get the best return on every marketing investment you make.
What We Do
We provide entrepreneurial and professional businesses with a comprehensive and experienced marketing team who will develop and execute every facet of the business's marketing efforts. We provide a unified, and integrated strategy that allows our customers to have a seamless conversation with their business in whichever way they wish, whether it be through the web, email, print, radio, TV, outdoor or social media. In many cases, we integrate seamlessly into our client's organization and function similar to a top level in-house marketing department. We use our expertise and experience to manage all facets of marketing as well as handling broadcast, digital, print, outdoor, and other related marketing tools. This includes the hiring of any specialized service companies and purchasing all necessary media to facilitate the effective execution of the strategic marketing plan. Throughout our process, we also implement all the necessary tracking mechanisms to ensure we are maintaining the most cost effective marketing approaches. We provide ongoing evaluation and performance review of all marketing activities.
How We Do It
CFMG starts with a thorough and comprehensive customer centric analysis to identify customer needs and opportunities. At the core of everything we do is an in-depth investigation into every facet of how the business and its customer interactions benefit or hinder marketing success. We ensure all marketing activities are positioned in the best possible way to build the brand and increase business. Our team works directly with your company and all your marketing outlets to ensure flawless execution. Our clients get the benefit of having a nonbiased, professional, and expert marketing team for a fraction of the cost that would be involved in maintaining an equally capable staff. Also, we maintain strategic partnerships with a variety of the best and brightest companies in order to provide our clients with the most effective marketing solutions. We do not sell any in-house services; this helps ensure that we have a completely unbiased opinion when making marketing recommendations to our clients. This also allows us the flexibility to partner with businesses you are already working with to improve results while not conflicting with those things that are already working well for your business.
Why You Need It
A great many entrepreneurial and professional businesses have rapidly expanding marketing challenges and needs. Most businesses recognize that effective marketing is essential to grow and sustain business revenue. It can frequently call for a needed expansion of marketing activities in the most cost effective way. CFMG can provide your business with a fully developed and capable marketing department for a fraction of the cost of hiring a similarly capable in-house marketing team. Our fee-based approach provides absolute assurance that all marketing recommendations and services are evaluated in a completely unbiased and financially neutral manner. We do not accept any commissions or markup any of the work that we provide to our clients. Our only revenue comes from the fee we are paid to provide effective marketing results. We ensure our clients' confidence in us by providing complete transparency in all financial transactions. Our clients receive monthly spending reconciliations, which includes all vendor and media invoices and all earned commissions are passed along to our clients as savings.